Factors to consider before committing to building a new home: insights by a manufacturer of top-quality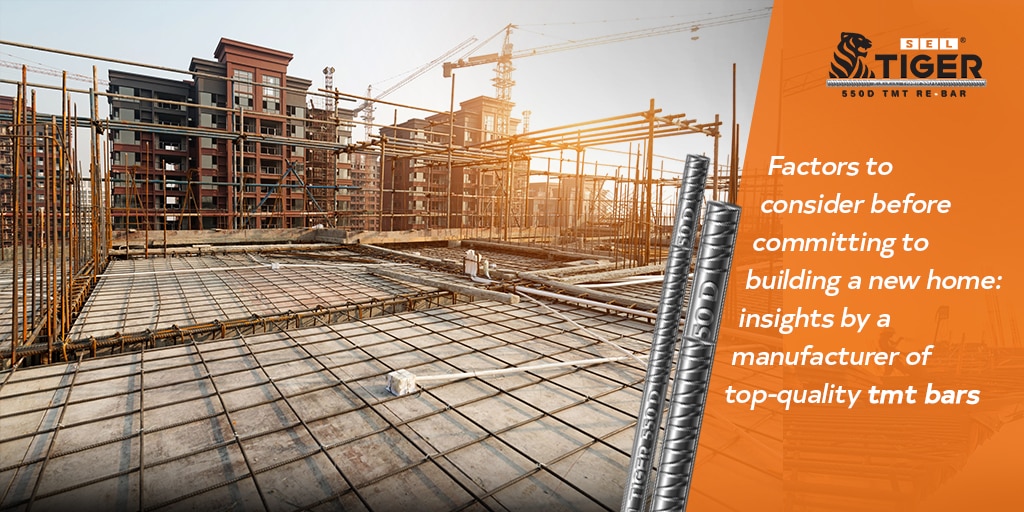 Building your dream home from scratch can be an exciting experience. A custom home is a true reflection of your personality and taste. However, home construction is a major undertaking which demands your time, effort, and, of course, money. The more you approach it in a planned manner, the fewer unpleasant surprises there will be.  Before you commit.
Let's have a look at some great tips about things you should consider before you commit to building your home. 
Work on a budget and get your finances sorted:  This is the first thing you'll need to do before you can even start looking at plots of your house. in your budget. If you need a loan, consult bank representatives who will go over what you have and what you will need. They will be able to give you a good estimate of what your budget should be.
Check the neighborhood: Before buying a land, touring the area will give you an idea about how the neighborhood is. While touring the area, take note of things such as the nearest bus stop, schools, hospitals and banks. It's a good idea to get yourself familiar with the area.
Create a list of things you need: Before you start building your own home, make a list of things you want in the house. Preparing a list of all your wants and needs will help you give a better brief to the contractor that you will hire. Also, keep in mind that you may have to forego a few things and priorities what are must-haves and what you can do without. For instance, the choice between a backyard with a swimming pool or a parking space for an extra car is for you to figure out.
Future plans: Most people when they build homes they think of passing it on to the next generation. At the time of building a new home, you must ask yourself how long do you plan to stay there and will the home be able to accommodate the needs of the future.
The condition of the land: Buying undeveloped land can be cost effective but you should research what will be needed to make it livable. If your land has any major issues, you might have to spend extra money on getting them fixed.
Hiring the right contractors: Once you've committed yourself to the land you like, it's time to start building. Choosing a trustworthy and dependable builder is important if you want your home to be well-built. Ask family, friends or colleagues for an honest review on contractors they have worked with or know. Before you seek out quotes, get the blueprint of the house ready by an experienced architect.
Do not compromise on quality of construction materials: Concrete, cement, TMT bars and wood are some of the most important construction materials. Make sure you choose top brands. As TMT bars carry the load of your entire house,  pay extra attention to the brand that the contractor uses. Ordinary TMT bars rust due to the constant exposure to moist air or heavy rainfall. This can compromise the quality of construction. Top brand TMT bars are corrosion resistant. Fe 550D  TMT bars are the most popular choice for residential, commercial and infrastructural projects.   
Our SEL Tiger TMT bars are among the top quality TMT bars. Made of 100% pure steel using the German-based quenching system – THERMEX, our SEL Tiger  TMT bars
Have a unique rib design that allows  for a long-lasting Tiger Bond with concrete.
Can be easily welded into desired shapes.
Are Corrosion-resistant
Are Earthquake resistant
Get in touch with us to know more about our TMT bars