How to find a TMT bar company in Odisha?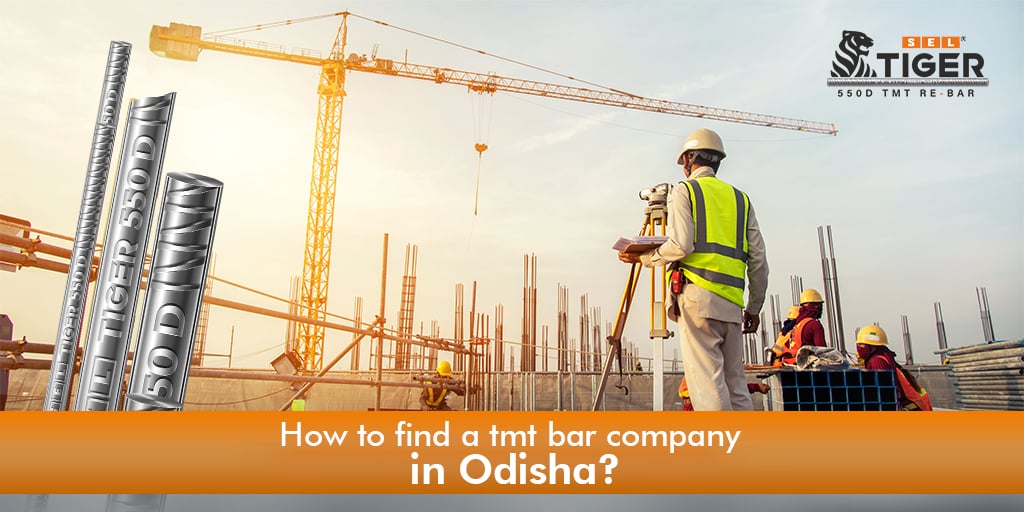 For many people, building a home is a once-in-a lifetime thing. From identifying the right contractor and architects to choosing the right construction materials, there are many crucial decisions to make at every step. TMT Bar is one of the most construction materials that affect the overall structural stability of a house. Therefore, it is important to buy TMT bars from a reputed TMT bar company. With so many TMT brands in the market, it can be overwhelming to choose one. Fret not! If you looking to to find a TMT bar company, here are some insights that you might find helpful:
Grade of TMT bars: TMT Bars come in different grades. The grade of the TMT Bar determines the strength and elongation. When you are zeroing in on a TMT bar company, make sure you go for one that offers high-quality
TMT Bars. Our SEL Tiger TMT BAR are widely used in the construction industry and are known for being:

Solid Grip on RCC: Made in automated factories, our SEL Tiger TMT Bars have accurate and perfect ribs. Forged in integrated steel plants, each bar passes through stringent quality checks. Its advanced rib design gives maximum Rib Area (AR) value, ensuring a strong, long-lasting Tiger Bond with cement (concrete). This keeps the structure
strong, safe and secure.
Resistance to Fire & Corrosion: Our SEL Tiger TMT Bars are resistant to harsh weather conditions such as storms and cyclones. They are also tested fire resistant up to the temperature range of 600°C to 650°C.
Resistant to Earthquake: Our SEL Tiger TMT bars are highly bendable and offer higher elongation. These properties help our TMT bars to resist the effects of earthquakes.
Cost effective: In comparison to steel bars, our SEL Tiger TMT bars are more cost effective. With the use of Fe415 vs Fe 550 , 3 to 4% can be saved in your TMT Bar purchases.

Certification: As house construction is an investment of lifetime, it is important to ensure that the TMT bars you are buying are of high quality. The best way to ensure that is to look for certification. A good TMT bar company would have all its certifications on their website. Our SEL Tiger TMT BARs are:

BIS certified
ISO certified

Note: The quality of our TMT bars are checked in NABL approved labs. They also have Thermex license and are certified for MS and CRS Grades through IS 2830:2012 compliance.

Manufacturing capabilities: A reputed TMT bar company uses the most innovative technologies in its factories to offer the best in class product. Our SEL Tiger TMT BARs are manufactured using the German-based
quenching system – THERMEX.Looking for a TMT bar company in Odisha?
We have two integrated powerful steel plants operating in Sambalpur in Odisha and Jamuria in West Bengal. Our Sambalpur plant caters to customers belonging to Odisha while our Jamuria and Mangalpur plant caters for the customers belonging to West Bengal. Our Sambalpur plant. All our factories use the latest technology to manufacture TMT bars. To know the TMT bar price in Odisha and other states, check out our rate chart.
Reputation: You should buy TMT Bars from reputed brands. SEL Tiger TMT bars are used in some of the upmarket housing projects in Odisha and other states.