Looking for the best tmt brand in India? Check this read on hiring a cost-conscious builder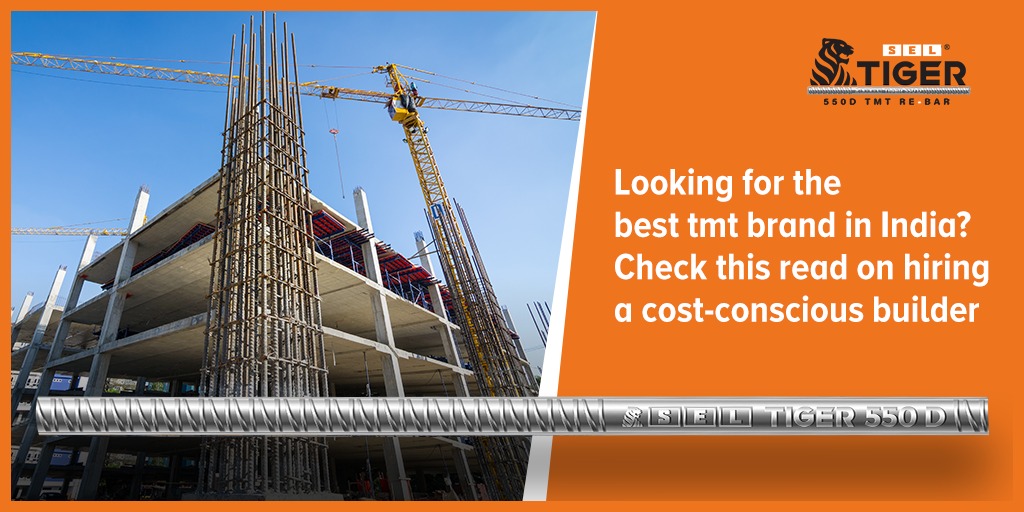 When it comes to building your dream home, you want to find a builder who understands the value of cost-consciousness. You want someone who can work with you to find cost-effective solutions without compromising on quality. A cost-conscious builder can help you stay within your budget by providing a detailed breakdown of the costs involved in the construction process. They can also help you make informed decisions about the materials and design choices where you can save money without compromising the structural integrity of the home. Here we discuss some useful tips to find a cost conscious builder who can help you achieve your goals within your budget: 
Comparing quotes

: Check the market rates before you choose your builder. An ideal way to do that is by getting quotes from multiple builders. You can get a good deal when you get quotes from other builders. Comparing different prices and services will ensure that you are getting the best value for your money.

Check experience

: When looking for a cost-conscious builder, experience is an important deciding factor. Usually an experienced builder can easily identify different cost saving opportunities without compromising on the structural integrity of your house. Research a builder's experience and quality of construction materials the builder uses in projects. Before selecting a builder, schedule a face-to face consultation to discuss their previous experiences and the cost-saving measures they have adopted. You can ask about the builder's approach to customer satisfaction and timely delivery. You want to work with a builder who is responsive to your needs and is committed to delivering your project on time and within budget.

Ask for references

: One effective way to assess a builder's credibility and work experience is to contact the previous customers. When you contact a builder's former clients, ask about their overall experience, including the quality of work, service, communication, timeliness and adherence to budget. Also, ask whether there were any unexpected issues that arose during the project or not. If there were issues, how did the builder handle it?

Check for certifications and licenses

: Certifications are a proof of expertise and standard of quality offered by the builders. Search for builders who have proper certifications and valid licenses to conduct business. A certificate from a relevant authority ensures that the builder has demonstrated substantial knowledge and experience in the industry. Also, check whether the builders are members of any professional associations or not.

Clarify payment terms: Before zeroing in on a builder, check whether you understand the initial estimates and payment terms. Before signing any contract, understand the initial estimates and payment terms. Also, seek clarification on any ambiguous or complex clauses – it will ensure that both the parties are on the same page. This will help you avoid any misunderstandings or arguments down the way.

Get the details in writing

: You need to have every detail of the project in writing. The details are inclusive of factors such as the scope of work, timeline and budget. These terms have to be clearly outlined in writing. 
You might like to read: TMT bar in India for home construction: Check these useful insights
Searching for the best TMT brand in India? 
Check SEL Tiger TMT Bars.  Manufactured using the latest quenching technology, SEL Tiger TMT bars are tougher on the outside and soft on the inside. We provide ISO, BIS certified and NABL approved TMT bars. Our TMT bars are fire resistant – they can withstand high temperatures up to 600°C to 650°C. Our TMT bars have high tensile strength, which makes them ideal for use in earthquake-prone areas.
For more information on TMT bar strength and TMT bar price, contact us.