TMT bar in India for home construction: check these useful insights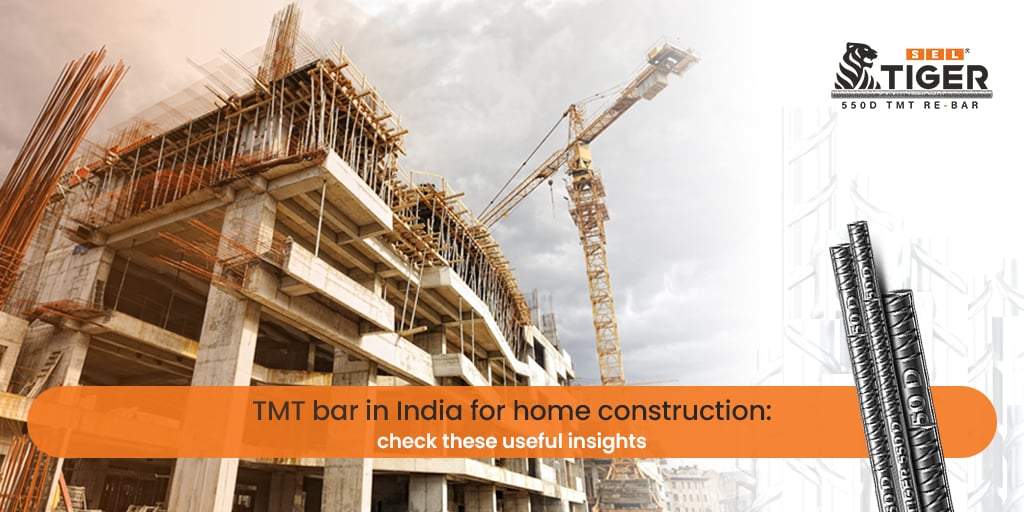 Are you planning to build your dream house? Then you must use top quality TMT bars. TMT bars are considered one of the most important construction materials and are widely used in residential and commercial buildings. TMT bars are mechanically treated so that they can withstand a good amount of pressure and load. This helps in ensuring the overall structural stability of a building. If you are looking to buy TMT bar in India for home construction, here are some insights that you will find useful:
Insight 1: There are different grades of TMT bars
A good understanding of the different grades of TMT bars will come handy while you are sourcing TMT bars for your project. Different projects may call for different types of TMT bars. They vary from one another depending
Yield strength
Dimensions
Features
Elongation
The Fe- 550D TMT bars are ideal for residential, commercial and multi-storey projects. They are apt for construction in earthquake-prone areas.
Insight 2: Reasons why TMT bars are used in the construction of buildings
TMT bars are an important construction material that enhances the better holding and anchoring properties of the building. Though cement or reinforced cement concrete are strong, they lack tensile strength and ductility. When cement is reinforced with TMT bars, it creates a stronger bond. The ribs of the top quality
TMT bars ensure that they have a good grip on the concrete and there is no slippage.
Insight 3: Key features of top quality TMT bars
Often when people are buying TMT bars for the first time, they solely base their decision on price. However, they must realise that not all TMT bars are the same. They differ as per their chemical composition and mechanical properties. You must not just review Fe grade reading but also other details that manufacturers provide. Here are a few things you must check at the time of purchase:
Strength
Design
Corrosion resistance
Earthquake resistance
Manufacturing technology
Certification
Ductility
Weldability
Purity
Cost effective
Insight 4: Safety certifications are a must to check
Before buying TMT bars, it is to ensure that you are buying top quality TMT bars. One of the best ways to check the quality of TMT bars is to look for certification. top quality TMT bars are certified by leading monitoring agencies. Certified TMT bars may cost you more than ordinary ones but they ensure the safety of the construction project.
Insight 5: Do check the manufacturer's reputation
If you want to buy top quality TMT bars, you must check the manufacturer's reputation. For that you must check their website carefully. Look for important things such as manufacturing capability, customer testimonials and projects in which their products have been used.
Looking for top quality TMT bars: Buy SEL Tiger TMT bars
SEL Tiger TMT Bars are widely used in the construction industry. Made in automated factories, our TMT bars have accurate and perfect ribs, giving better bondaage on the concrete. They are fire resistant, corrosion resistant as well as earthquake resistant. Our TMT bars are made 100% pure steel by integrating the German-based quenching system – THERMEX. Our TMT bars are
BIS certified
ISO certified
NABL approved